VietNamNet Bridge – The Sword Lake, the Temple of Literature with primitive dirt roads or the girls in brassiere are very lively in the works by French photographer Leon Busy.
Photographer Leon Busy was assigned by the Albert Kahn Museum in France to go to Vietnam to capture the lives of the people in northern Vietnam (Tonkin) from 1914 to 1917. Sixty photos were selected from 1,500 works by Leon Busy for the exhibition "Hanoi, color 1914-1917" from December 9, 2013 through January 1, 2014 in Hanoi.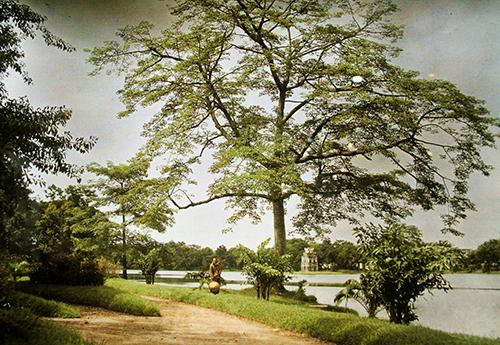 This is a picture of the Hoan Kiem (Sword) Lake.
Through the photographs, the audience can see the normal life or the social classes at that time. The photos also express the belief and religion of Hanoi. In photo: The Temple of Literature.
Viceroy of Ton Kin Hoang Cao Khai's tomb, which is now ruins.
The photo of a paper making base in the Buoi village, Hanoi. The paper making trade in this village has disappeared.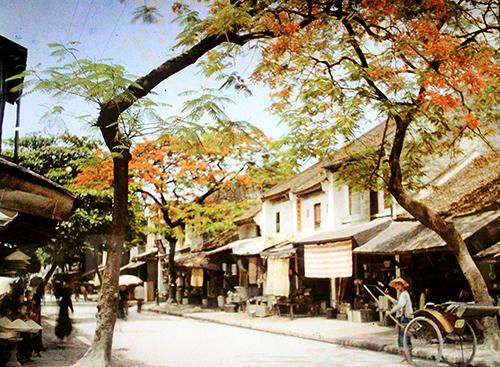 Many photographers left valuable photos of Hanoi in the past, but these photos, which have never been published, are special because they are the first color photographs of ancient Hanoi. The color photography technique first appeared in 1903. In photo: Hang Thiec Street.
A rural market in Hanoi's suburbs.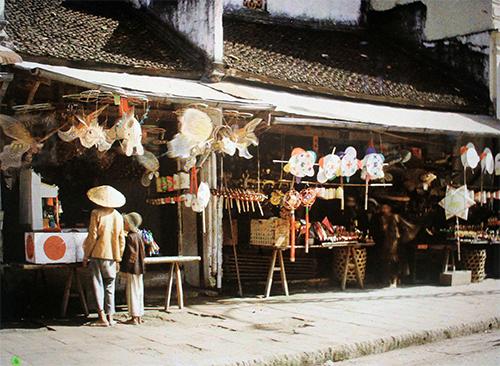 The street of colorful lanterns.
"The nails of a Confucian scholar" photo shows that in the past, Vietnamese scholars did not do manual work.
The first color photographs also demonstrated discrimination in Vietnam in the past. In the picture: A middle-class woman was cooking rice.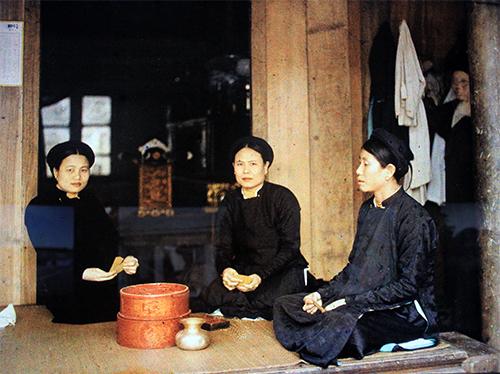 Hair buns, wearing expensive clothes, with servants standing behinds… are the image of women of the wealthier class. In this picture the three women were playing cards.
Leon Busy also arranged scenes to photograph. Two girls sitting near the tank wore the traditional costume – white brassiere, black pants, light-colored belt and conical hat.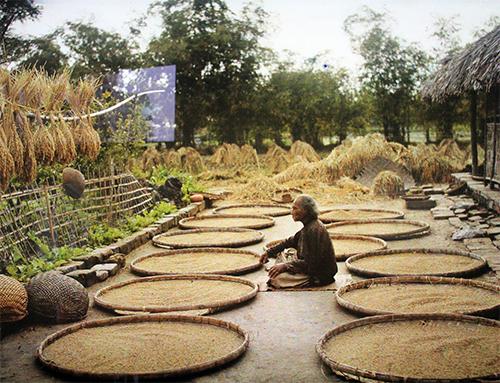 A farmer sitting amid the drying ground, showing the concept of wealth in the ancient agricultural life. The larger the drying ground is, the more rice the family has.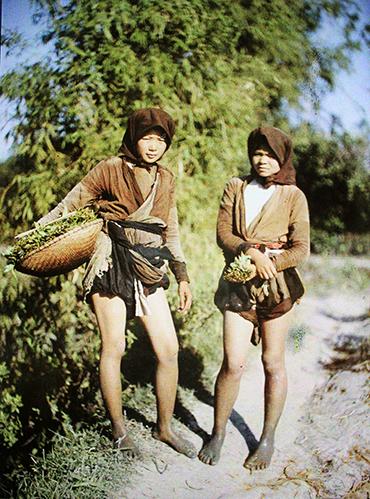 Two rural women just picked up spinach, they wore four-panel dress, white brassiere and kerchief.
Wrestlers worship the village god before a match (in Xa La village, Ha Dong district).
T. Van