The repurchase of Hoa Phat Cement Plant (Ha Nam) is a part of The Vissai Cement Group's strategies (Ninh Binh) to expand its market share.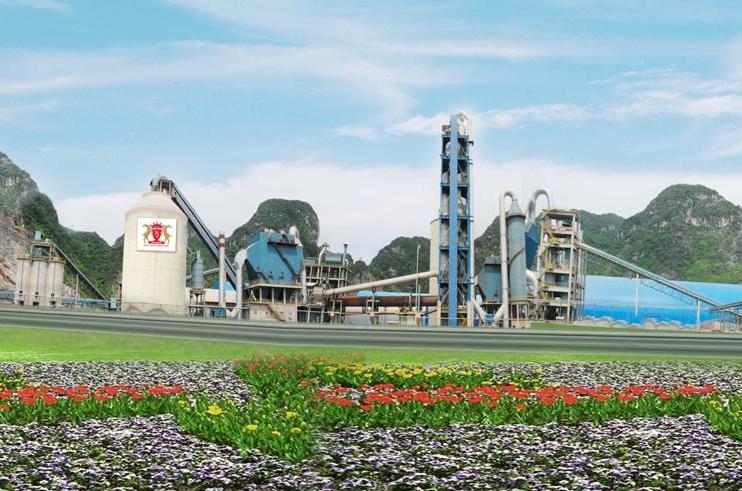 Overview of the Vissai Cement Plant 3 (the old Hoa Phat Cement Plant) in Thanh Liem District, Ha Nam Province
Despite no specific reveal on the takeover cost, the ownership of more cement plants helped The Vissai Cement increase its capacity to 6.2 million tons/year.
Talking to reporters from Investment News, Mr. Nguyen Vu Thanh, Deputy General Director of The Vissai Cement Group said that the Vissai will balance the financial situations and continue acquire projects in operation to quickly increase production besides new projects with the development orientation to become a large cement production group.
"The acquisition of available factories and production plants is an important move to quickly develop in The Vissai Cement Group's business strategy." stressed Mr. Thanh.
With a capacity of 1.2 million tons of cement/year, the Hoa Phat Cement Plant of Hoa Phat Group completed construction in April 2009, constructed by Bach Dang TMC Construction Joint Stock Company.
After completing the official procedures for the takeover of Hoa Phat Cement Plant, The Vissai Group conducted to change the name to The Vissai Cement 3 Joint Stock Company, at the same time started to build another cement factory in Thanh Liem District (Ha Nam), with total investment of VND 1.500 billion in the first phase and a capacity of 1 million tons of cement per annual. The plant was expected to have running test in the first quarter of 2012. This is The Vissai Cement Group's 4th cement plant in the North of Vietnam.
In the plan, The Vissai Cement Group would continue to expand and increase the capacity of the existing plants as well as invest in some projects of high capacity to ensure that all of the Group's cement plants would have advanced technology and modern equipments to meet the standards on environmental protection.
According to Mr. Thanh, in the investment plans to strengthen and expand the capacity, in the upcoming time, this group would invest another clinker grinding plant, receive and distribute cement along the coast in central and southern areas, perform diversified types of cement (grade PCB30 and PCB40) and produce as per orders with high quality cement of type PC50.
In fact, the consumption of cement from the beginning of the year has plummeted and the supply of cement has exceeded its demand. Mr. Thanh said that The Vissai's domestic consumption in the first 9 months of the year fell 20% compared to the same period in 2010 due to the impact of public investment cuts, stagnation of real estate projects, but in return the Group had contracts to stably export to Bangladesh, Singapore and European markets and product output was still pretty good.
Source: Investment News