On the morning of March 20th, Mr. Nguyen Ngoc Oanh – General Director of The Vissai Cement Group greeted and worked with Ms. Victoria Alice Cleaver, Ambassador of the Republic of Brazil in Vietnam together with the Vietnam Chamber of Commerce and Industry. In the framework of the visit and working trip, the Ambassador and her delegation worked at The Vissai cement plant in Gian Khau Industrial Park.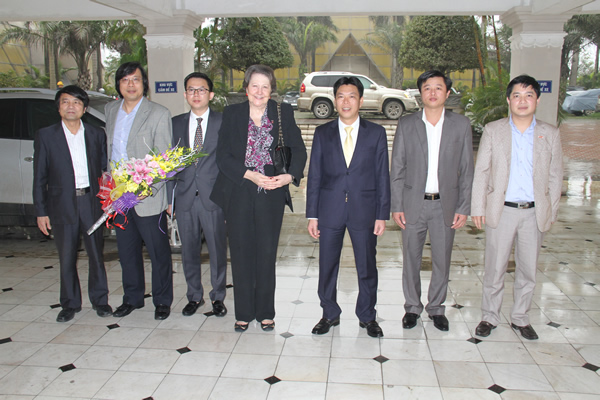 Speaking at the meeting, Ms. Ambassador emphasized: the Conference on "Opportunities to export goods into Brazil" held by the Chamber of Commerce and Industry of Vietnam in Ninh Binh was an opportunity for the enterprise in Ninh Binh in general and the Vissai in particular to understand more about Brazil, the commodities that Brazilian need, the conditions and requirements when exporting goods to Brazil. Hopefully after the conference there will be more products of Ninh Binh in General and the Vissai cement product in particular available on the market of this South American country. Through this, the enterprieses can also explore opportunities for investment in Brazil.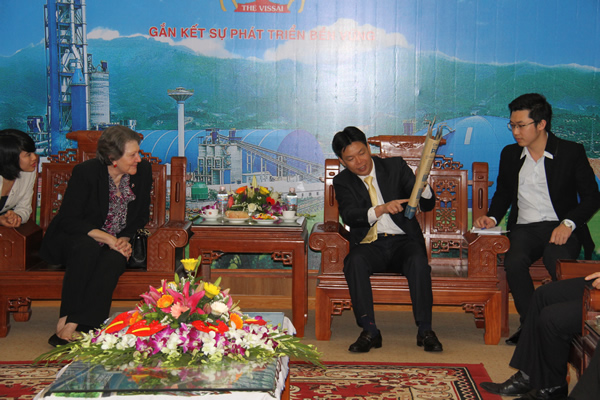 Talking to Ms. Ambassador, Mr. Nguyen Ngoc Oanh – CEO said that: The Vissai currently has had many cement factories in the provinces of Lang Son, Ha Nam, Ninh Binh… and is one of the largest Groups exporting cement of Vietnam, so far the Vissai cement products have been exported to Brazil for 4 consecutive years. The group is focusing on investing to develop some more factories in order to increase the productivity, quality of cement in the coming years to meet compliance with the export demand on the world market.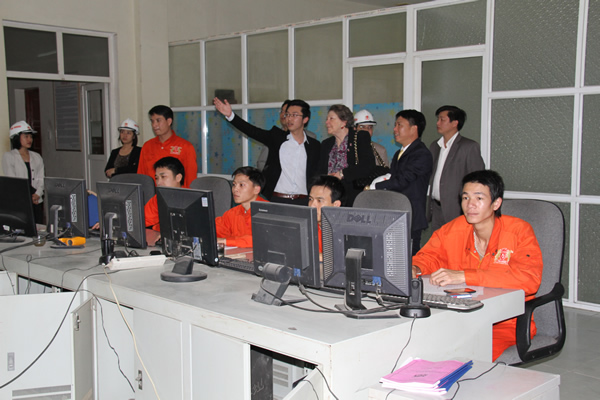 The Group General Director also wishes that Ms. Ambassador and Vietnam Chamber of Commerce and Industry will be a Bridge to introduce the Brazilian construction enterprises to cooperate with The Vissai and have mechanisms, policies and benefits to boost the Vissai cement exporting to Brazil.