On the morning of January 20th 2014, the senior leader delegation of Heidelberg Cement Group headed by Mr. Emir AdiguzelTong – Group Chief Executive visited and worked in The Vissai Cement Group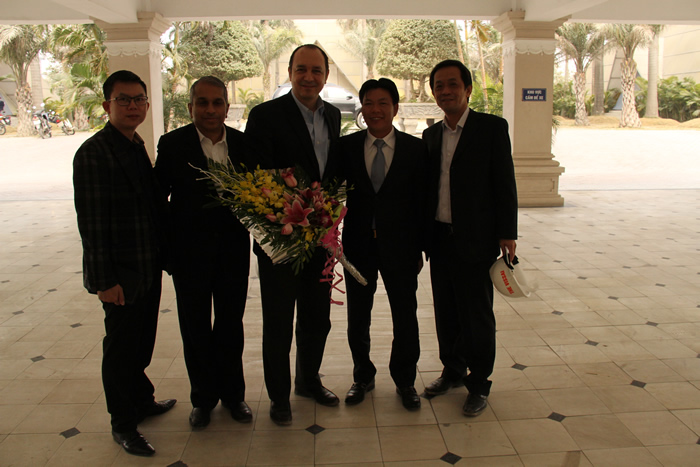 Mr. Nguyen Ngoc Anh – General Director gives flowers and takes memorial photos with the delegation
Accompanying the delegation: Mr. Rajaram Prabhu: regional director; Mr John Tan: chief representative in Asia.
At the headquarters of the group office, Mr. Nguyen Ngoc Oanh – General Director of the Group together with the Board of Directors welcomed and worked with the delegation.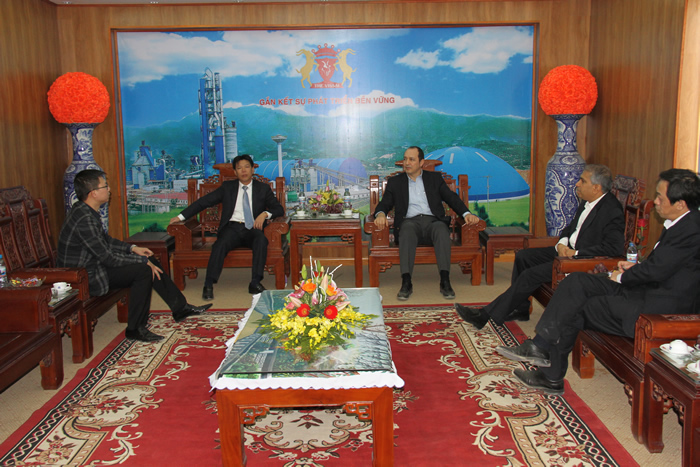 During the meeting, the two sides briefed about the historical development of two Groups and the production and trading status in recent times.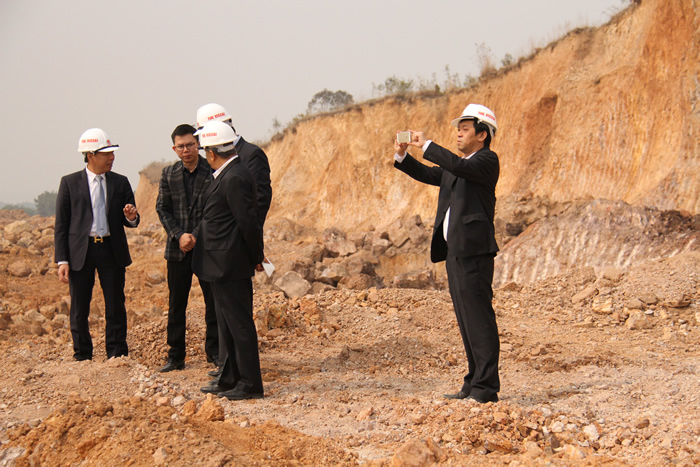 The delegation visits the raw material area
On the same day, the delegation visited the cement factory of The Vissai, visited the material area, transport port… and ended the good working visit at The Vissai Cement Group