Every spring when Tet comes, it is the opportunity for enterprises to send one another best wishes. On the afternoon of 28 February 2014, at The Vissai Cement Group's conference hall, the Material Supply Company held an early meeting in spring, Lunar New Year Giap Ngo 2014.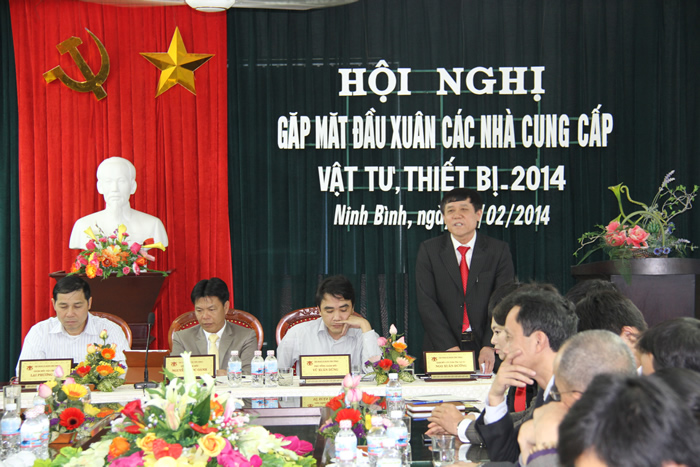 Mr. Ngo Xuan Duong – Director of The Vissai Material Supply Company presents to opening speech
Attending the ceremony were Mr. Nguyen Ngoc Oanh, the Group CEO, Mr. Vu Xuan Dung, Deputy General Director of the Group, Mr. Lai Phuong Bao, the Group's Chief Financial Officer and leaders from the Material Supply Company together with guests as companies, enterprises and corporations which were currently The Vissai's material supply partners.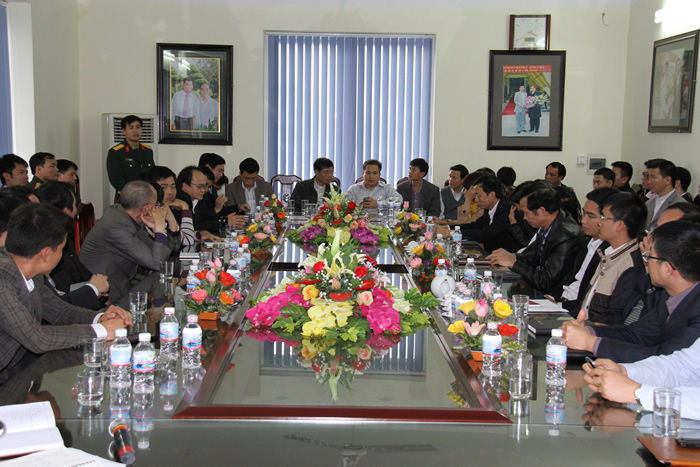 Representatives of suppliers at the meeting
At the first meeting held by the Material Supply Company, this was also an opportunity for material suppliers and The Vissai to exchange and offer best solutions to ensure the cooperative benefit for all parties.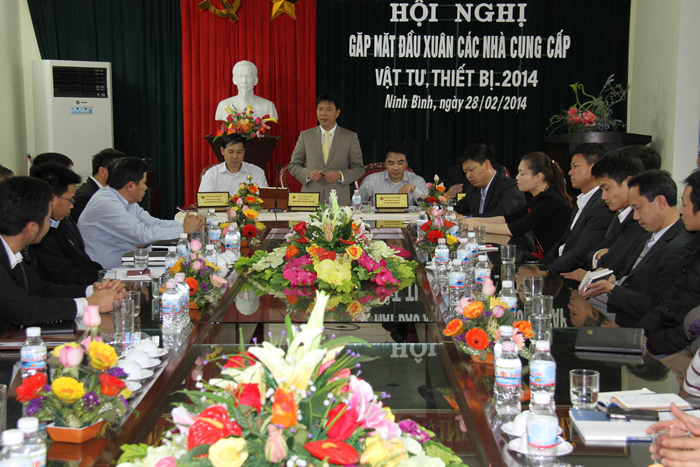 Addressing at the meeting, Mr. Nguyen Ngoc Oanh, The Vissai Cement Group CEO expressed his thanks to all the material suppliers that have been together with The Vissai the year before and on this occasion, he also wished all the suppliers a big year full of growth and success.