The Vissai Cement Group under the macro and effective direction of Chairman of Board of Members, Mr. Hoang Manh Truong and General Director, Mr. Nguyen Ngoc Oanh, has been significantly and stably developed orienting to the leading group of Vietnam in the field of cement production.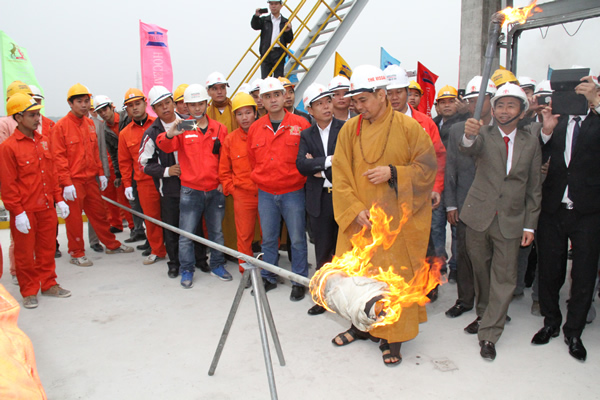 With the tireless efforts of a community of officials and workers, the Group and Vissai Ha Nam Cement Joint Stock Corporation after one year of establishment, on 21/11/2013, officially held the burning ceremony and brought the Vissai Ha Nam cement plant into commission, with the further expansion of one 3000 ton-per-day chain invested the latest equipment and technologies of rotary furnace to the production in Ha Nam province, total capacity of the Group was improved up to 7.9 million tons per year.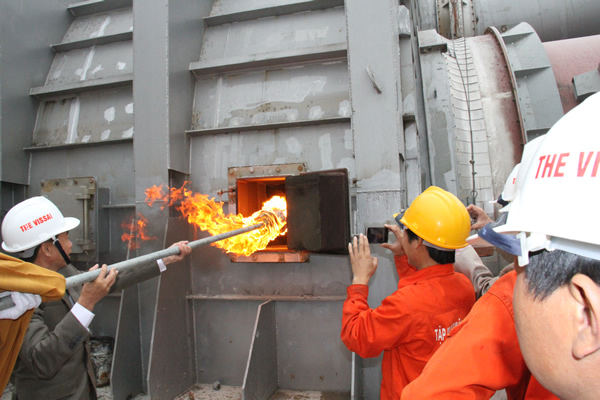 General Director of Vissai Ha Nam fired the furnace
On this occasion, Mr. Dinh Quoc Quyen- General Director of Vissai Ha Nam Joint Stock Company and the Project Board Manager said that the new plant built and fully invested by the latest equipment and technologies would provide high-quality products not only meeting the domestic market but also stably providing to the international markets. That was the happiness of Ha Nam province in general and Vissai Cement Group in particular.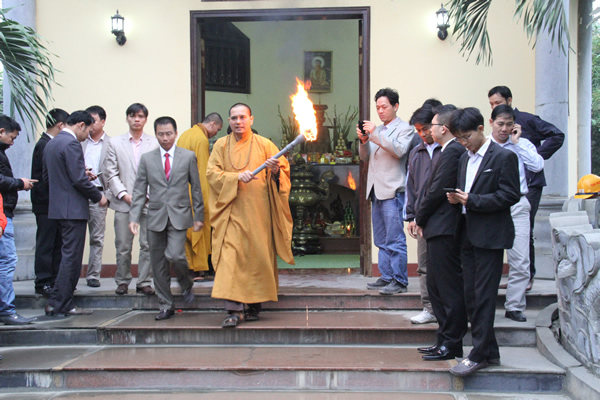 Marvelous flame was taken from the Group headquarters (Vissai 1)
Particularly, Vissai Ha Nam cement Plant uses armhole-type dust and smoke filtering method with filtering efficiency of over 98% ensuring the dust concentration in exhaust gas less than 30mg/Nm3 (according to the standards of Vietnam, that is less than 5030 mg/Nm3). Exhaust gas and dust of coal, material and clinker grinding factories are dedusted by proper and advanced dust filters. Steps including trampling, grinding, and separating, etc. are in closed room to mitigate the dust emission and noise.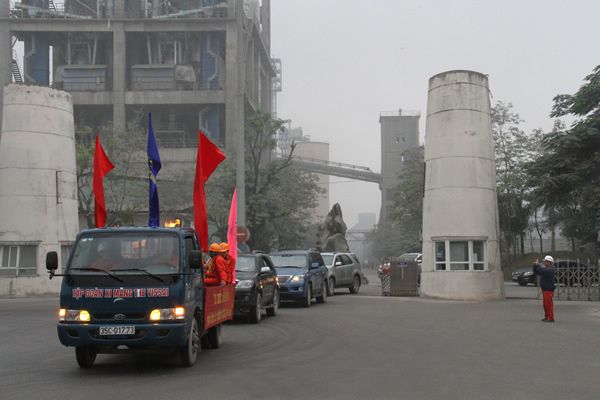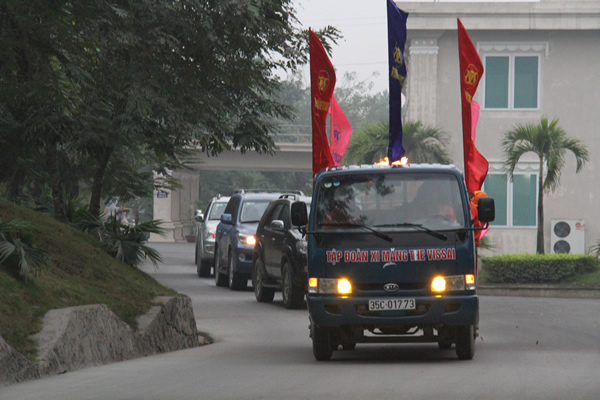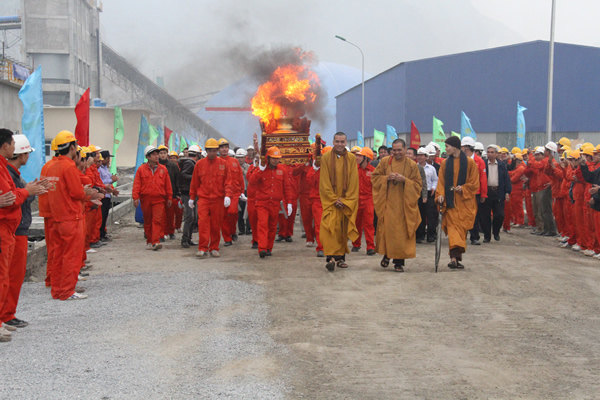 The trip received graciously flame from the marvelous temple of Vissai Group to Vissai Ha Nam
The project is planned the dense tree fence system isolating the plant area with the surrounding environment. Treatment of water resource pollution including domestic and production sewage is by mordern water treatment devices.  Specially, domestic sewage is collected and treated satisfying the allowable standards before connecting to the common drainage system of the area. Production sewage is used to cool machines and devices thus it is circulated closely, not discharging to the environment.
The scope of Vissai Ha Nam cement plant will annually contribute to the local budget many billion dong, creating jobs for thousands of local labors directly working in the plant as well as thousands of people doing business and indirect services for the plant.
TVS.