One week after the event Burning ceremony officially bringing Vissai Ha Nam cement plant into operation, at 08.18pm on 28/11/2013, Vissai Ha Nam Cement Plant produced the first batch of high quality product meeting the standards of export and domestic market.
Goat-branded cement product of Vissai Cement Group is not only famous in Vietnam but also appears all over the world. With such demands and the further expansion of Vissai Ha Nam chain with capacity of 3000 tons of clinker per day, Vissai cement is increasingly improved towards approaching to the practice of construction life, satisfying the use of the market as well as the economic growth.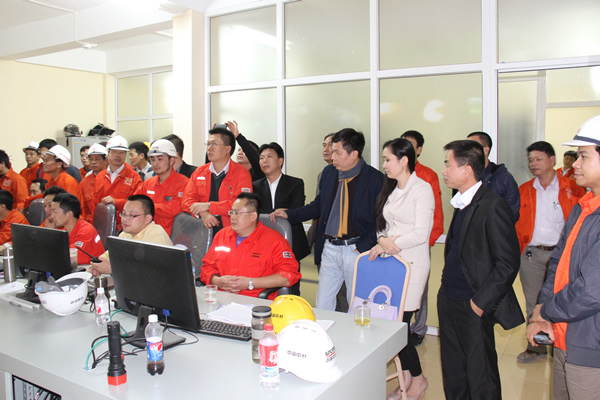 Officials and staff of Vissai waited for the Clinker produced released
Especially with the appearance of high quality clinker product of Vissai Ha Nam Cement plant will promise a competition of high quality products in the international market as well as partially refresh of exporting output which the Vissai is currently deficient compared to the customers' needs.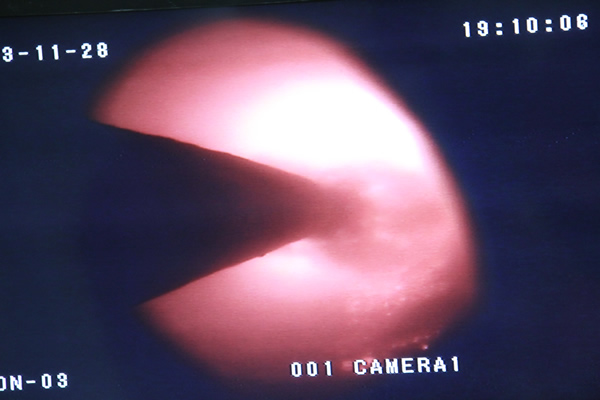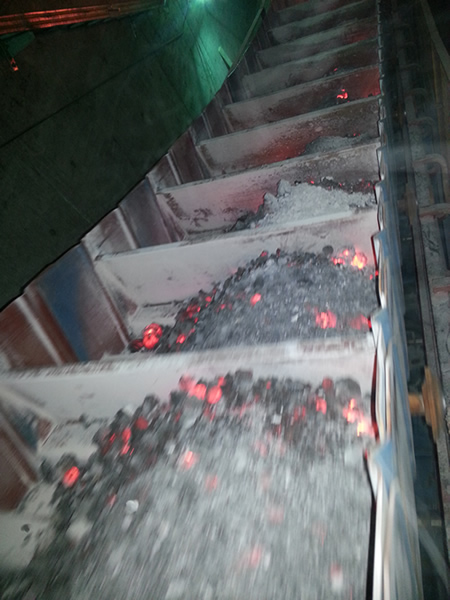 The first batch of high quality clinker product of Vissai Ha Nam come out of furnace.
Up to the present time, the capacity of the Group is upgraded to 7,8 million of tons per year. In order to affirm the leading trade name of the cement industry in Vietnam generally and the Vissai particularly, Mr. Hoang Manh Truong, Chairman of Vissai Group always constructs the development orientations of Vissai, ceaselessly improving quality according to the Standards of America and Europe. Trade name is the survival of the business, ensuring the principle of mutual benefits between the Group and distributors, suppliers and society. Building a clean, green, safe and friendly environment with the locality, actively contributing to the activities for the sustainable development of the Vissai and the society.