There are currently 46 companies specialized in cement producing and trading with so many brands and agents. When supply exceeds demand in the field of cement, many companies with limitations to management ability, capitals, are easier to face loss in business and production, bankruptcy and on the brink of bankruptcy.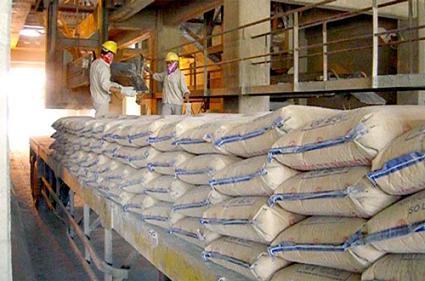 FDI attraction to save cement in this crisis of redundancy
Cement enterprises fall into bankruptcy due to redundancy of cement
On 24th April, the Vietnam Association of Financial Investors (Vafi) assessed causes of overproduction in the cement industry. According to Vafi, the national cement industry has recently shown its extreme weakness and overproduction of cements, about 20 million – 25 million tons, equivalent to about 10 large cement plants with the investment of several billion dollars.
Most cement plants have fallen into insolvency. Their total debts are 4-6 times higher than their equity, which is mainly due to loss in business, even Vietnam Cement Industry Corporation faces with loss if its accounting is correct and As a result of arising bad debts and potential bad debt with thousands of billions dong. It has affected the interests of shareholders, the banks and the State if the preferential credits and loans are guaranteed by the State
According to Vietnam Association of Construction Materials, the economic and financial crisis in recent years may cause reducing domestic demands on cement in 3 years of 2011-2013, which is expected to reduce by about 14-15 million tons cement in 2011-2013 and about 60-65 million tons by 2015 (the anticipated planning is about 75-76 million tons). If continuing to invest in the field under the Decision No. 1488/QĐ-TTg, total capacity of the cement plants by 2015 is 94.24 million tons, which means about 25 million tons cement are redundant and the figure by 2020 may be up to 129.5 million tons with redundancy of 40 million tons
Weak management
Vafi indicated the causes of higher supply than demands for cement that: Firstly, the planning and development work of the cement industry is weak, unpractical domestically and internationally.
Vietnam has currently become the leading country among ASEAN countries in the cement production capacity meanwhile it is the large gap between our economy and others in the region namely Indonesia, Malaysia, Thailand, Philippines. On the other hand, and the ability and effectiveness of cement export are difficult and low
"This limitation belongs to the Ministry of Construction which is responsible for management of the industry and advising the Government in the planning work" stated in Vafi's assessment.
Secondly, The State's policy on credit guarantee for business products would not have been released as plenty of private companies and state-owned enterprises are able to run their business normally without the State's support. Availability of the Sate's credit guarantee mechanism for investment in cement plants make the leaders of so many state-owned corporations, leadership pf the province People's Committee eager to ask for credit guarantees. If this mechanism is unavailable, our economy is neither in the shortage of cement nor in the redundancy as it is now.
Thirdly, investment in cement plants requires large investment amounts (several thousands of billion dong/ plant), facilitating some guys to easily corrupt and earn more money due to great commissions. In fact, the leaders of some companies think that it is easier and quicker to get more money from these projects than earning properly from their companies' benefits or dividends. They are "millionaires" as their companies are lost or bankrupt and at that time, they have landed safely. It is the truth and it is obligatory to issue the measures to prevent from possible sequences in the future and to force the irresponsible corruptors to retire safely.
Necessity of increase in FDI attraction to cement?
According to Vafi, it is advised to release more solutions to stimulate FDI investment in the cement plants with the focus on attraction to more investors specialized in corporate management to quickly save the cement industry out of the above analyzed state; to quickly attract huge capitals for re-structure of corporate finance; to open the export markets for cement industry, quickly solving the situation of inventory and redundancy in cement capacity at present.
Vafi's view seems to completely opposite to that of Vietnam Association of Construction Materials and enterprises in the cement industry. In the latest recommendation to the Prime Minutes, the Minister of Construction, Vietnam Association of Construction Materials warned not to facilitate foreign cement groups to takeover our large cement plants with competitive strength, advanced technology, modern techniques, and important terrain impacting the national security.
Because Vietnam Association of Construction Materials was worried that the enterprises may turn our nation into the supply of natural resources, energy, workers, causing ecological environment pollution, national economic loss since cement is very important strategic commodity in association with non-renewable resources.
At the hand-over meeting in March of the Ministry of Planning and Investment, representative of Vietnam Cement Corporation recommended that: the ministries and industries need consultancy to minimize cement project procurement of foreign investors. In essence, they primarily purchase our resources. Because cement products require plenty of mineral resources, including limestone, clay, additives, coal, etc. When working with foreign investors, we discover that they buy our cement to "abuse" the material and resources of each Project. This causes resources abused and our landscape damaged.