On the night of December 12, many luxury villas in the new urban area Phu My Hung in District 7, HCM City, which is the home to the rich, was sparkling with lights to welcome the Christmas.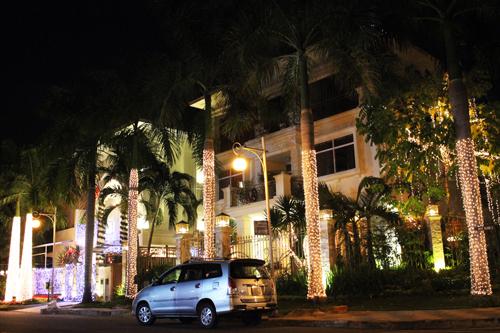 A villa at the corner of Nguyen Binh – Dang Duc That intersection.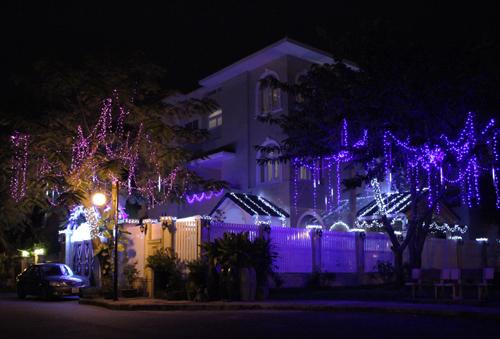 Phu My Hung is considered the home to the rich of Saigon. Each house is worth a million of US dollars. They are decorated in different styles, making the street more magical at night.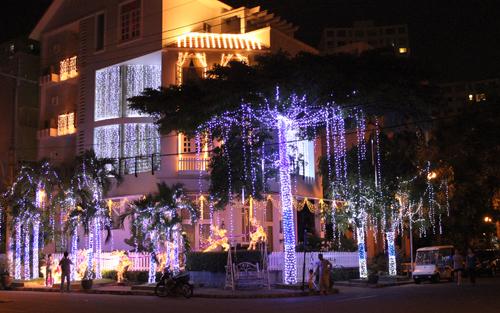 Lights cover the entire house, from the gate to the fence, trees and the path.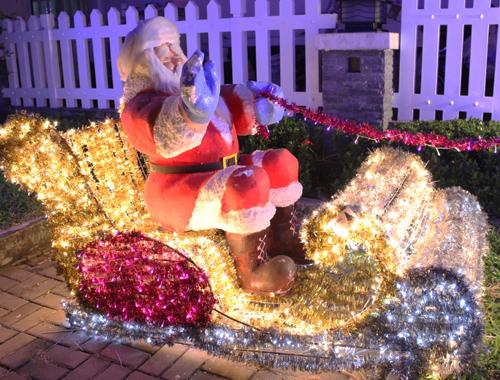 A Santa Claus outside the fence.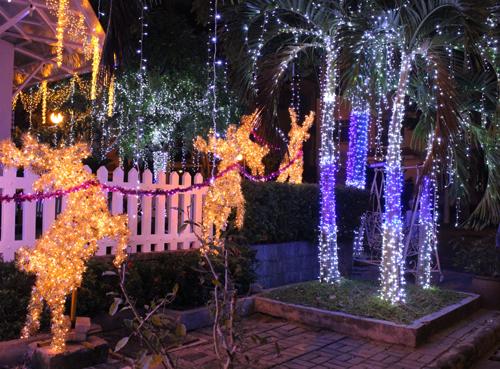 The reindeers that are preparing to fly skyward.
A mansion with the white light as the leading color.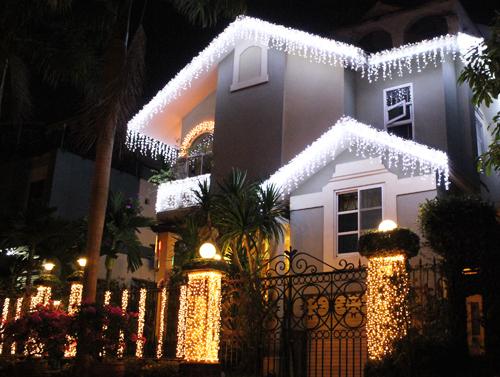 Another villa looked impressive with white lights on the roof, yellow and red lights on the fence. All houses here were decorated for over a week to be ready for the colorful Christmas Eve.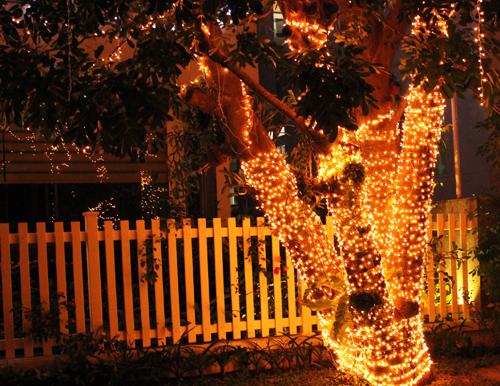 Trees become strange in the night.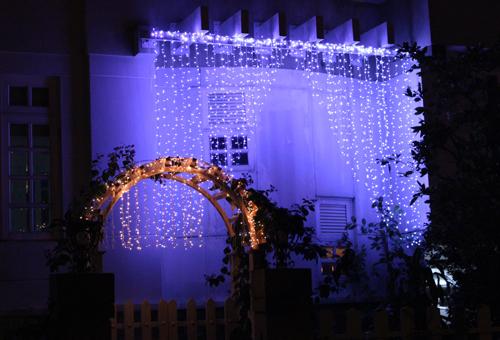 A curtain made by lights.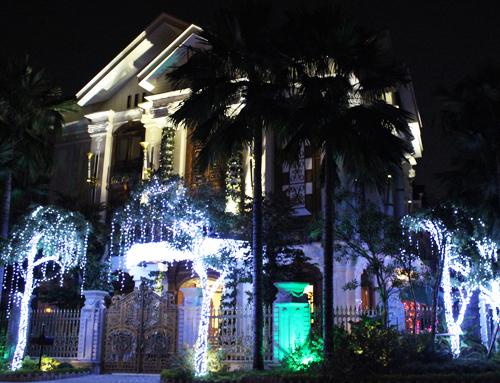 A mansion at the corner of Dang Duc Thuat – Nguyen Cao intersection.
A villa on Ha Huy Tap Road.
A villa at the corner of Nguyen Binh – Pham Thai Buoi intersection.
Eye-catching decorated areca trees.
The trees in front of this village become brilliant thanks to the lights covered from root to top.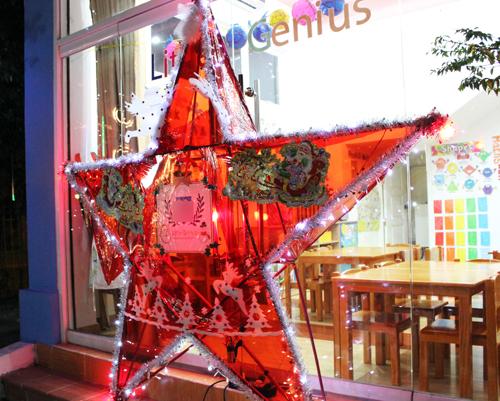 A star in front of a shop in Phu My Hung.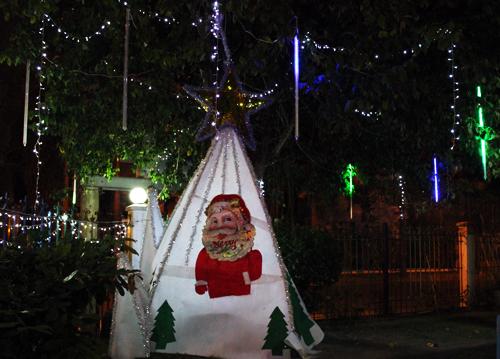 The stump is stylized into a Christmas tree.
Many houses are decorated from inside to outside. They look gorgeous like major commercial centers.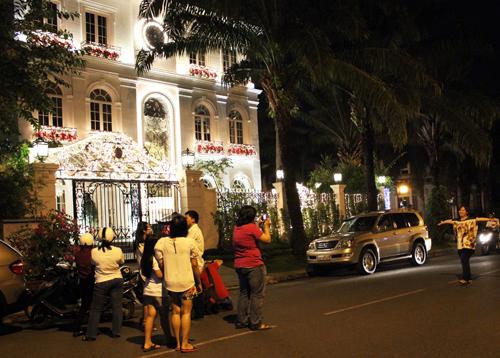 The streets for the rich are located in a quiet zone but these days, they attract a lot of young people who come here for taking photos.
VNE