The Asian kungfu superstar will be back to the cinema with Chinese Zodiac, the final great action movie in his life as he has said.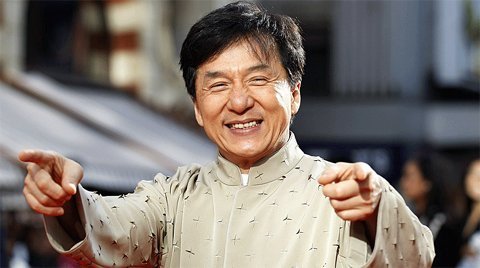 With Chinese Zodiac, Jackie Chan will play various roles at the same time: the director, kungfu director, writer and the producer of the movie. This movie has taken his 7 years of painstaking preparation and been uninterruptedly throughout 1 year in 10 cities of 5 countries all over the world with the expense of up to 95 million USD. As a result, Chinese Zodiac has been considered as one of the most important movies in Jackie Chan's career.
The movie is the most venturous, dramatic, and strange and "Jackie Chan" adventure. The movie's highlight, undoubtedly, is the unique aerial affrays among the characters right under the crater that is violently erupting. In the movie, the character of Jackie Chan will change from a man who can do anything for money to a man of justice who can take risk for the love with his country and this has been the lesson of humanity that deeply impressed the audience after the leisure moments.
Jackie Chan has expressed that this will be the final great action movie in his career as he is now no longer a young man. The 58-year-old actor said that Chinese Zodiac is the best movie that he has ever made in the past 10 years. "I am the director, the writer, the producer and the kungfu director, almost every stages. You know, the movie is like my child. I has been working with the scenario for 7 years." shared Jackie Chan with the reporter of Reuters while he was making a documentary film in Beijing on 19/11.
Also, the presence of the famous Korean actor Kwon Sang Woo in Chinese Zodiac is one of the reasons for the expectation of the fans. The movie will debut in Asia at this Christmas.
Linh Anh