With clear investment policy, up to now, many investment projects to the industrial parks are put into operation, creating jobs for thousands of local labors, positively contributing to the economic change of the Province under increase of industrial and service density and reduction of agricultural production density.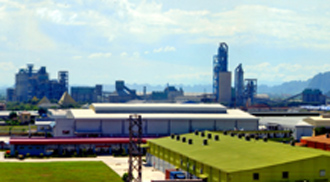 On 21st August 2006, the Prime Minister issued Decision no. 1107/QĐ-TTg involving approving the development plans of Industrial parks in Vietnam up to 2015 and orientation to 2020, of which Ninh Binh has two Industrial parks with total areas of 324.6ha including Ninh Phuc Industrial Park (nowadays Khanh Phu industrial park) and Tam Diep Industrial Park. Based on the potentiality and actual demand of the province, Industrial park management authorities advised the Provincial People's Committee to build the revision and amendment projects of Ninh Binh provincial industrial parks to planning list of industrial parks in Vietnam up to 2015, orientation to 2020 and approved by the Prime Minister. Accordingly, the province has 7 industrial parks (Gian Khau, Khanh Phu, Tam Diep, Khanh Cu, Phuc Son, Xich Tho and Son Ha) with total planned area of 1,961ha, making up 1.41% of the provincial natural land area.
With the preferential policies for investors as investing in the provincial industrial parks, indicators on industrial park filling rate, project quality, feasibility and efficiency of industrial park projects of the province are at good rate against industrial parks in the country and region. According to the industrial park management authorities, at the end of 2010, there are 5 industrial parks in the province implemented the construction of infrastructures and attraction of investments, 3 industrial parks obtained the investment certificates with total projects issued the investment certificates is 67 and registered capital is more than VND 37,000 billion. Of which, there are 15 foreign-invested projects with total registered capital of investment is over USD 195 million, 01 project on infrastructural construction and business with total registered capital of over VND 891 billion.
Namely: Gian Khau industrial park basically completes the infrastructural construction at phase 1 and fills investment projects. This is the multi-sector industrial park, gathering investment projects to such main industries as cement, light industry, food, garment, etc. The province currently has constructed the expansion for investment attraction. Khanh Phu industrial park has been constructing the complete and synchronous infrastructures, filling rate in the industrial park reaches 95.4%; mainly focusing on heavy-industrial investment projects such as production of nitrogenous fertilizer, steel of all kinds, dry port, glass, mechanics, repair and assembly, port services, etc. Tam Diep industrial park has been constructing the infrastructures ( at phase 1 with the area of 200ha) and actively attracting investment, filling rate in the industrial park reach 51.5% mostly on garment, leather footwear, electronics and refrigeration, etc.
36 out of 67 projects granted the investment certificates to industrial parks have been commissioned. Many businesses are in stable operations, reaching the designed capacity, creating jobs and stable incomes for many labors, especially local labors (including Vissai Cement Plant, Thanh Cong Auto Assembly And Manufacturing Factory, Nien Hsing Exporting Garment Factor, ADORA exporting Footwear Manufacturing Factory, Tam Diep Cement Factory, etc.). The industrial production value and payments to the State budget of businesses in the industrial parks continously increase over the year. In 2006, the industrial production value achieves VND 65.8 billion; that in 2007 is VND 574.7 billion, paying to the State budget VND 7.8 billion; that in 2008 is VND 2,268 billion, paying to the State budget VND 183.3 billion, In 2009 is VND 2,725 billion, paying to the State budget VND 181.8 billion, in 2010 is VND 3,242 billion making 33.6% of the provincial value, paying to the State budget VND 665 billion making up 22% of the provincial budget revenue; export turnover reaches USD 39.6 million, accounting for 49% of the provincial export turnover. Businesses in the industrial parks settle jobs for 13,450 labors, more than 80% of which is the local labors. Labor incomes in industrial parks increasingly stabilize, businesses gradually increase the working conditions as well as living standards for the labors such as working places are often cleaned; most of businesses offer shift meals for workers in canteens; labors are cared and encouraged by presents, bonuses in the occasion of Tet and festivals.
Source baoninhbinh.org.vn