According to data released by the State Audit Agency, only 49.5 million in the total of over 75.5 million subscribers of Vinaphone and Mobifone were active within 30 days from the time of calculation.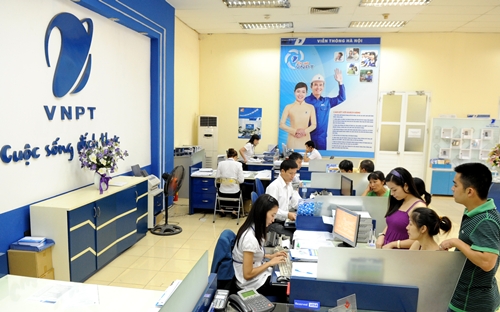 According to the report of the State Audit Agency on the operation of the Vietnam Posts and Telecommunications Group (VNPT), by the end of 2012, VNPT (which owns Vinaphone and Mobifone networks) had more than 75.5 million subscribers but only about 66 percent of them (49.5 million) were active in 30 days. Most of inactive subscribers were prepaid subscribers.
There were 72.3 million prepaid subscribers but only 46 million were active in a month. VNPT also had 1.8 million subscribers locked in one-way and over 3.6 million subscribers locked in both ways. The total number of postpaid subscribers in two cases were only over 436,000. This shows that the amount of VNAT's inactive sims in the market is huge, mostly in the form of prepaid.
According to the audit report, VNPT put into use 111 million numbers but nearly 16.4 million numbers were not activated yet. "This is a waste of resources," the report concluded.
Under the provisions of VNPT, the expiration for a sim is two years (applicable from 2011) while the Ministry of Information and Communications does not have a specific rule on this.
The usage performance of sims in 2012 (old way of calculation) of VNPT reached 69.66 percent, down from the period of 2010-2011. But according to the new way of calculation, the efficiency is only 45 percent.
Despite the decline in active subscribers as well as changes in the usage efficiency of sims, VNPT still maintains annual revenue growth, in which Mobiphone accounted for 31.2 percent of the revenue and 77.6 percent of profit.
Son Tung