Samsung is back with another La Fleur remake, this time for its Galaxy S4 Mini. The S4 Mini La Fleur Edition has been officially presented in Germany, but it doesn't look like it's going to be released before the end of the year. Instead, it's expected to go on sale in January.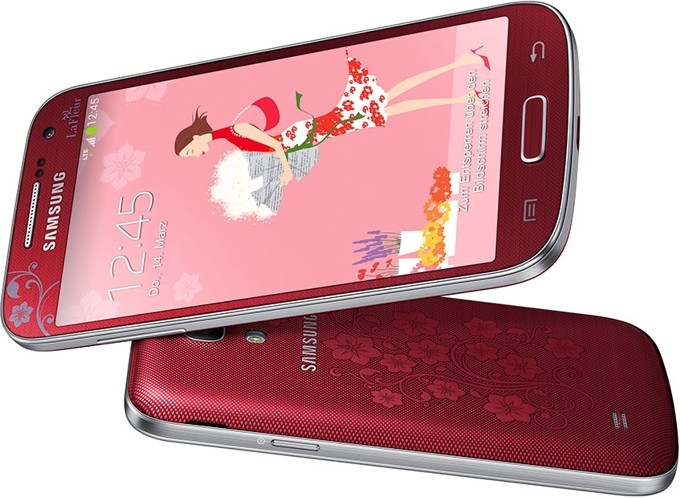 Reportedly, the Galaxy S4 Mini La Fleur will cost around $568 (€417). That's about $140 higher than the price of a regular S4 Mini (unlocked). We don't think the handset is worth that much, although some may find its flowery patterns attractive enough to just go ahead and buy it.
Early next year is also when the Galaxy S4 Mini will seemingly get a Black Edition. Both the S4 Mini La Fleur and S4 Mini Black Edition should have the same specs as the current version of the smartphone, including a 4.3 inch Super AMOLED display with 540 x 960 pixels, 1.5GB of RAM and a dual-core Snapdragon 400 processor. Android Jelly Bean should be on board, but a KitKat update may arrive shortly after the two S4 Mini variants hit the shelves.