Hanoi's Department of Education and Training has proposed that the municipal People's Committee suspend operations at the University of Technology and Management following violations of the education regulations.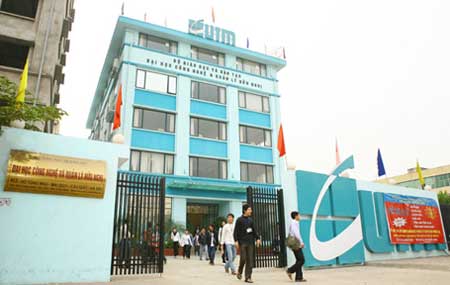 The University of Technology and Management.
An official from the department, Hoang Huu Niem, confirmed on November 27 that they had made the proposal after conducting an investigation of the university.
"We found that the University of Technology and Management had not met their commitments signed with the department. They do not have the required facilities or staff so we've sent a proposal to the People's Committee to halt their operations," Niem stated.
According to Niem, government decree stipulates that People's Committees in cities and provinces are responsible for supervising and managing the quality of training at educations institutions in their areas, while the Ministry of Education and Training will decide the fines and punishment for violating those regulations.
On November 22, the Ministry of Education and Training's Inspection agency sent a document to the university, saying that they have received numerous complaints from students and their parents about the university and violations in the enrollment process during the 2009, 2010, 2011 school years.
The inspection agency asked the university to send them a report on the issue no later than December 5.
The deputy head of the inspection agency, Nguyen Huy Bang, said that they would strictly punish violating universities in order to ensure the rights of students and the quality of higher education in the country.
Set up in 2007, the University of Technology and Management now has nearly 300 students, but half of the student body enrolled with fake documents.
An inspection conducted of over 254 student enrollment records between 2009 and 2011 found that several students at the university did not meet entrance requirements.
Some are studying in fields different from those for which they registered. As many as 145 students have falsified documents because they actually did not take the university entrance exams.
Source: DTriNews