(TT&VH) – Prior to a day of the match, Coach Nguyen Van Sy of V. Ninh Binh Team confirmed that the football team would have a determination of winning to be ranked in 4 top teams of V-League 2011.
"If I have plans next year, I must ensure a certain rank; thus, I will feel easier to talk with the leaders", said Van Sy.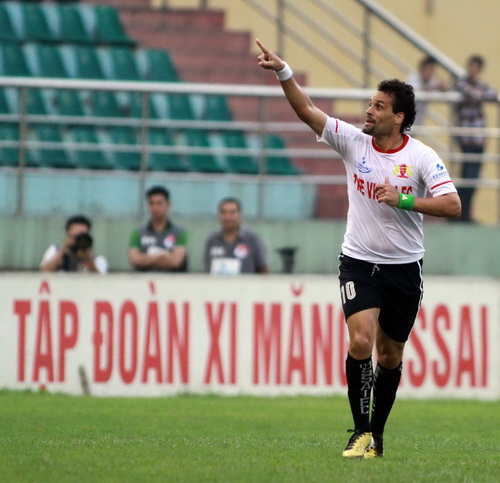 V.Ninh Binh achieves high manner.
Criteria of V. Ninh Binh was the same as HAGL's. In the unpressed match vs V. Ninh Binh, it was a catastrophe to win.
Viet Thang (with trauma in ankle and completion of procedures to transfer to B. Binh Duong – PV) would continue to act as a reserve player and V. Ninh Binh must transfer one of the most charming player scoring goals against HAGL. But the home had no change upon Evaldo must stop playing until the end of the football season.
Master Duc want repay sincere heart of the fans. With quality of the football players in 2 teams, it may be said that this is one of the most waiting matches (regarding qualifications and skills) in round 26.
Thethaovanhoa.vn